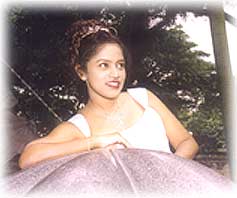 Nishaart.com, operated by a certified beautician Mrs. Nisha, specialiser in Personal Make-up, Reception, Engagement, ROM (Registry of Marriage), Bridal Make-up and Mehandi Drawing.
Nisha has over 5 years experience as a professional Makeup Artist. She has travelled around the world, working closely with professionals and celebrities in film, print, video, television and commercials. Her fashion work has been featured in Seventeen, Vogue, and L.A. Style.
Nisha brings her expertise in all aspects of makeup artistry to you on your special wedding day.