"Opened in 2004, Wild Wild Wet is one of Singapore's largest water parks. We promise you a day of thrills and spills for the whole family. Situated at Downtown East, it remains one of the most popular family attractions in Singapore by NTUC Club. From adrenalin-pumping rides to relaxing and gentle ones, visitors are guaranteed a fun-filled day while they beat the heat.
Amidst the fun, our guests' safety remains our top priority. Various inflatable floats customised for different rides ensure adventures come with safety in mind as well. To enhance safety, life jackets are available for free usage for adults and children. Baby water carriers are also available for free to allow parents to have a splashing good time with their infants. Our lifeguards are specially trained in stringent international standards for lifeguarding at water-based attractions.
Wild Wild Wet was awarded the Pro-Family Business Mark for providing numerous family-friendly facilities such as lifejackets, baby carriers, nursing rooms and children's shower cubicles."
Attractions
Wild Wild Wet features 8 distinctive rides - from the family-friendly to the exhilarating, and will appeal to both the uninitiated and thrill- seekers. Whether you are looking for some relaxing fun floating along the Shiok River or seeking adrenaline-pumping excitement sliding down Ular-lah, Wild Wild Wet guarantees you a day of wholesome and wild wet fun!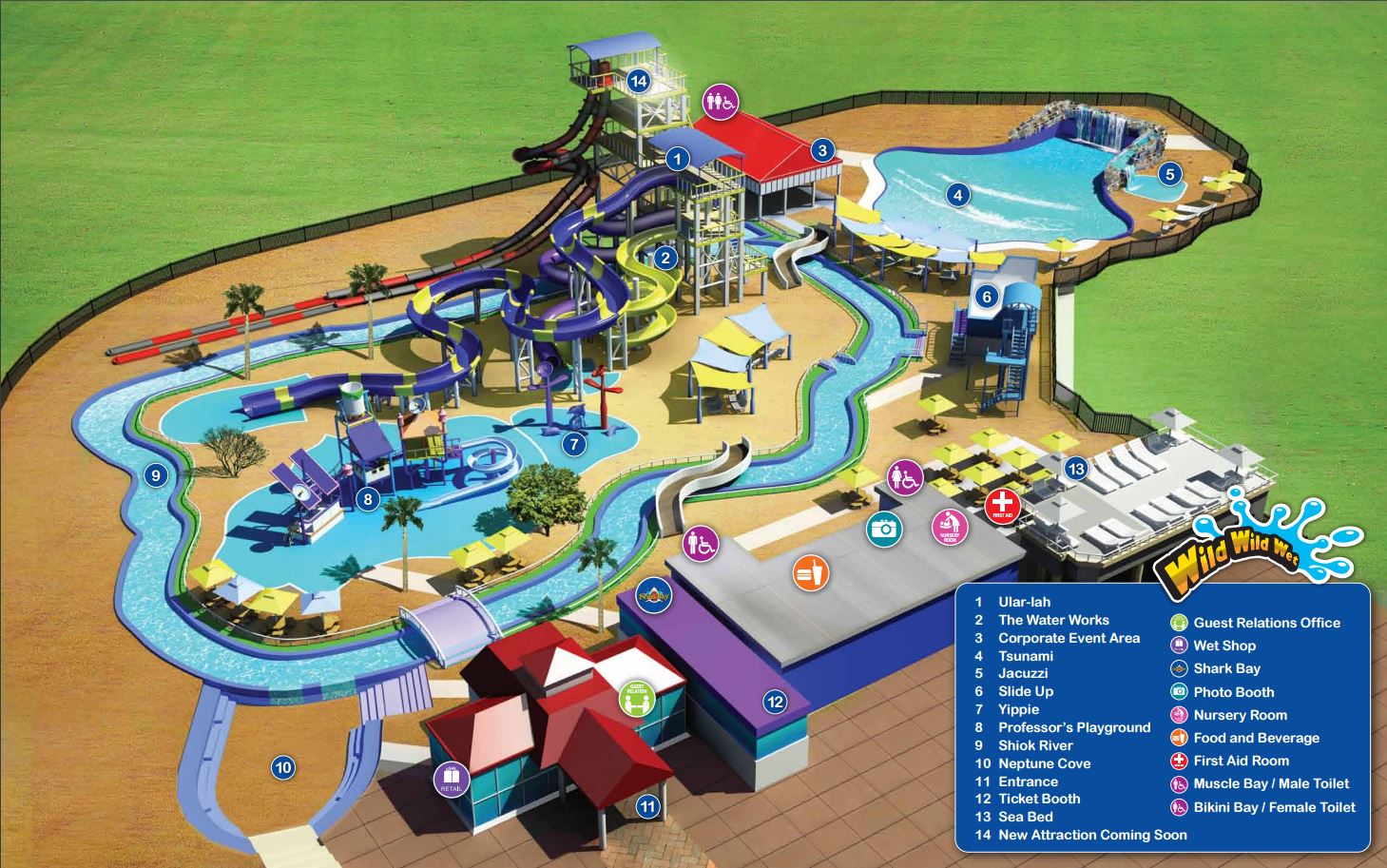 See more at the official website.