The Bedok Marketplace
"The revamp of your good ol' kampung bedok hawker. Taken over by the people from BC Food Concept (which stands for Bark Cafe located at Changi Chapel & Museum), these group of guys have seriously taken a huge step into creating a food centre that is not your typical hawker.
With great range of food choices and creatively crafted dishes, you would be sure to satisfy your cravings!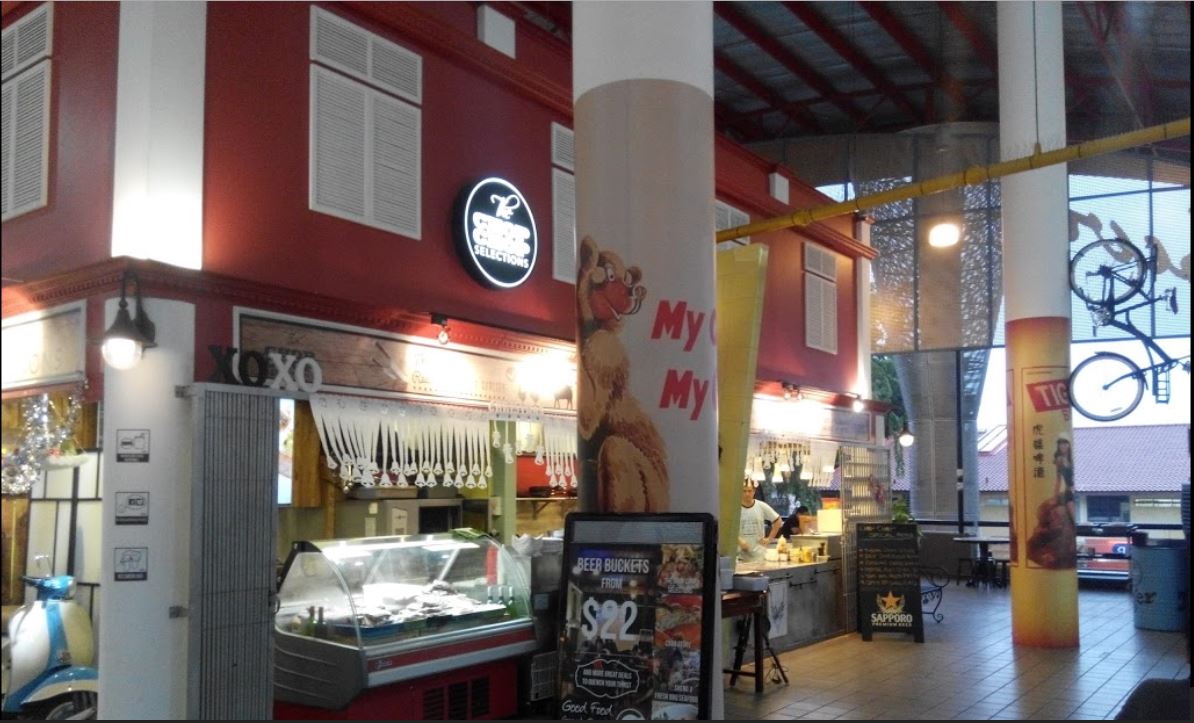 Food Reviews
The Nutty Banana Chocolate Hot Pan
"Surprisingly the sprinkle of nuts mix well with the ice cream and everything. It costs $8.50 which is slightly higher and absolutely similar to the café price while this is just an high end hawker, anyway, enjoy as I can have the other types of food other than just dessert and western."
Upmarket Hawker Fare
"Located at bedok market place is a newly renovated hawker center with a unique vintage theme. Stalls are distinctively different from the average fare. Chop chop selection is one of them and serves Western cuisine. We had the grilled salmon and ribeye steak. Both of which is a gentleman's serving and we absolutely love the potato salad sides."
Wanton Noodles
Much better than when it just opened. From $3.50. Pretty good bowl of qq noodles and good chilli. Char siew wasn't spectacular but decent enough.
Address:
Level 2 The Marketplace
348 Bedok Rd
Singapore 469560

Contact No.:
9199 3885
Information taken from and see more at this webpage.