"Situated just five minutes away from bustling Orchard Road, the Singapore Botanic Gardens is a lush sanctuary in the heart of the city.
The Gardens has been developed along a 3-Core Concept. The three cores are Tanglin which is the heritage core retaining the old favourites and charms of the historic Gardens; Central is the tourist belt of the Gardens; and Bukit Timah the educational and discovery zone.
Each Core presents an exciting array of attractions. Take your time to stroll around the Gardens and enjoy the wonderful sights, sounds and wonders the luscious greenery offers."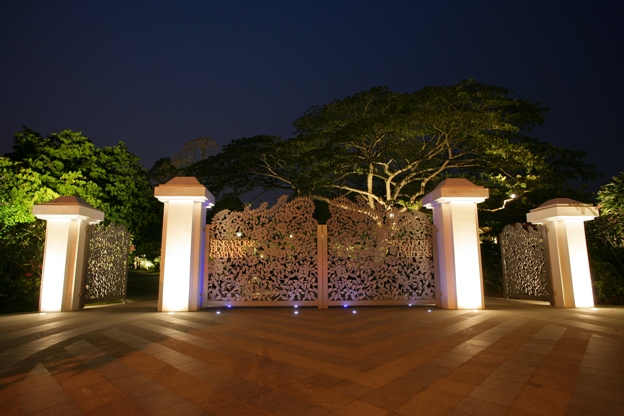 "After the redevelopment of the Tanglin Core, this newly renovated gate retained its four trademark pillars and the supporting swinging gates. The current design is a cast-aluminium tangle of Bauhinia kockiana, the climber planted at the fencing just beside it. A remarkable and exquisite entrance, this gate remains dear to many generations of Singaporeans and visitors."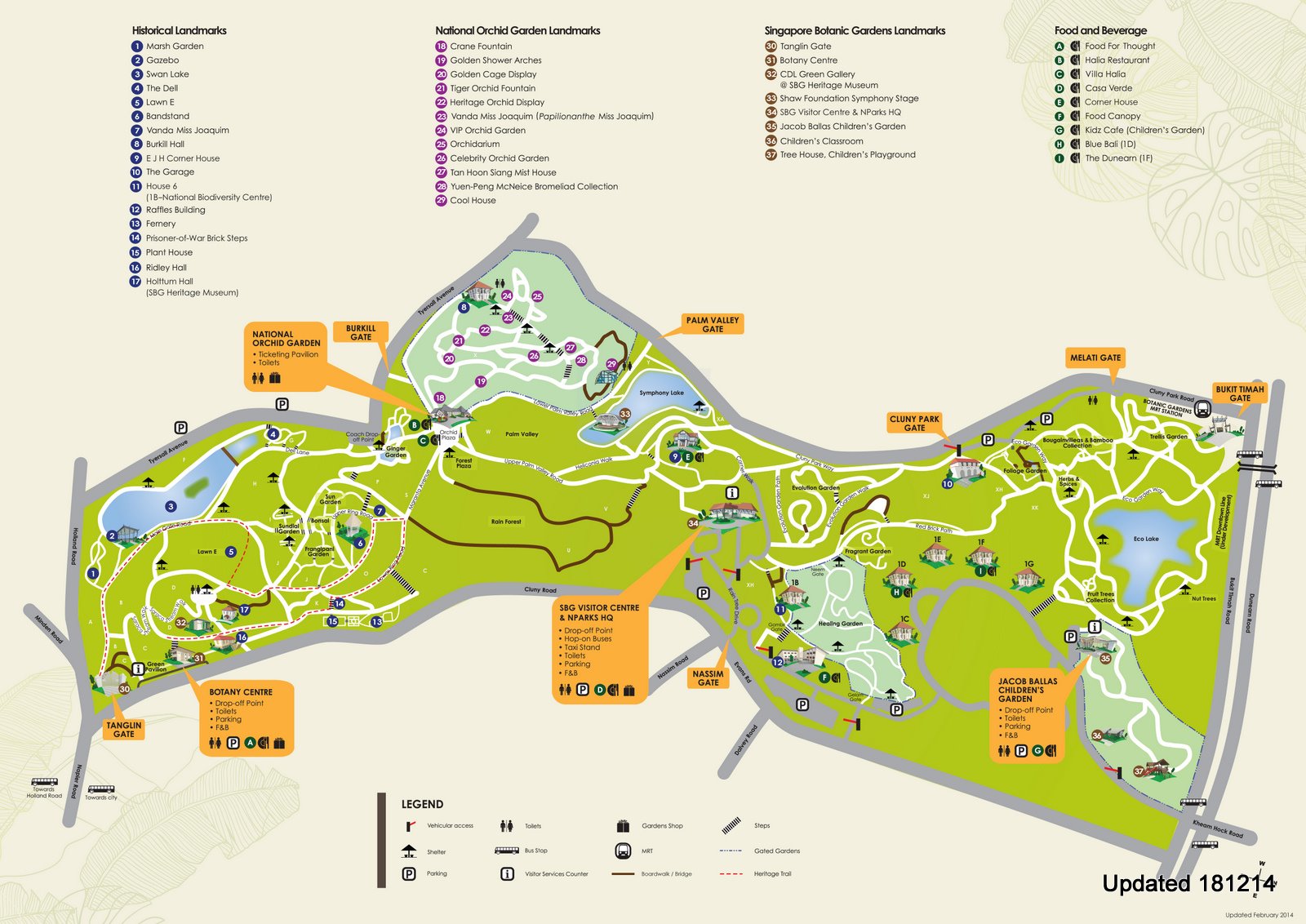 See more at the official website.